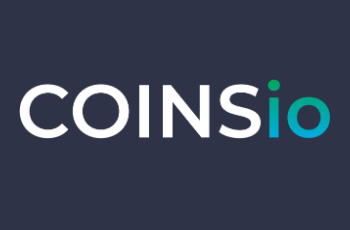 Reward
20 USDT

good

50 USDT

very good

100 USDT

excelent
Available submissions
422/500
CoinsIO Video Bounty
video
Coinsio
---
Bounty hunters are rewarded to create a positive video about CoinsIO. The video must be posted to your Youtube channel. The Reward is based on the quality of the video.
CoinsIO is a bounty network and a peer to peer marketplace. Users can earn Cryptocurrency to complete tasks. They can also trade Crypto in a secure platform.
Start Earning Tether [USDT] promoting CoinsIO.com
Suggested Topics: How to earn Crypto at CoinsIO, How to Trade Crypto at CoinsIO, How to purchase Gift Card with CoinsIO, How CoinsIO's Peer-to-peer marketplace works.

Instructions:
1- In the form below indicate where you will be posting the video and provide some information about your channel.
2- Once approved, You can start creating the video and submit it to your Youtube channel. The video must be of good video and sound quality as well as interesting content.
3- After Posting the Video, Go to "My Work" section and submit the link to your Video.
That's it!
When your work is approved, payment will be credited to your CoinsIO wallet within 10 days.
Rules
• Describe CoinsIO and it's features.
• Your channel must have atleast 100 subscribers.
• The video must be atleast 3 minutes long.
• Video must mention CoinsIO atleast 3 times.
• Language accepted: English
• Your video must be original, not copied. Plagiarism or use of spam or copied material, unfavorable information, will be considered as invalid submissions.
• Maximum 2 videos per participant. each video must be different in content or it will not be accepted.
• Maximum 1 video per week.
• Payment will be refused for low quality or uninteresting video.
• Video must not be deleted/removed at any time.
IMPORTANT: Plagiarism or submitting content that isn't yours will get you banned from all bounty offers.
---
Rewards
Based on quality:
Good: 20 USDT
Very Good: 50 USDT
Excellent: 100 USDT
IMPORTANT: Read the directions well. If rules are not met, you will not receive payment. First Step, Submit your details in the form below and wait for approval before doing the work.
---
For participate in this bounty offer Please Sign Up or Sign In with your CoinsIO Account