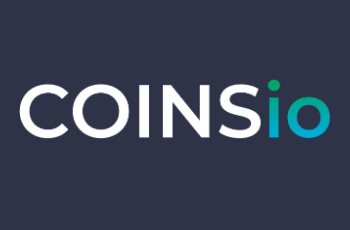 Available submissions
481/1000
CoinsIO Facebook Bounty
facebook
Coinsio
---
Bounty hunters are rewarded for sharing Facebook posts. Share posts posted from CoinsIO Facebook page within 14 days after their publication.
CoinsIO is a bounty network and a peer to peer marketplace. Users can earn Cryptocurrency to complete tasks. They can also trade Crypto on a secure platform.
Start Earning Tether [USDT] promoting CoinsIO.com
Instructions:
1- Submit your Facebook ID tin the form below and wait for approval.
2- Once approved, Log into your facebook account to follow and like: https://facebook.com/CoinsIOcom
3- Share recent posts from CoinsIO Facebook account at https://facebook.com/CoinsIOcom
* Only share recent posts from the past 2 weeks.
4- After sharing, take a screenshot and upload it in the "My Work" section in your CoinsIO account.
That's it!
When your work is approved, payment will be credited to your CoinsIO wallet.
Rules
• Minimum Friends Required: 100+ friends
• Facebook profile must be set to public
• Must Follow CoinsIO Page on Facebook: https://facebook.com/CoinsIOcom
• Must Like Original Post
• Must not share the same post twice
• Maximum Share: 5 times
• Maximum Share Per Week: 2 times per week
• Every share must not be deleted.
IMPORTANT: Plagiarism or submitting content that isn't yours will get you banned from all bounty offers.
---
Rewards
Based on quality:
IMPORTANT: Read the directions well. If rules are not met, you will not receive payment. First Step, Submit your details in the form below and wait for approval before doing the work.
---
For participate in this bounty offer Please Sign Up or Sign In with your CoinsIO Account